Jun's last day of school was one to remember in the history of our English Language School in Ottawa! You will be missed buddy! This picture is with your multicultural friends from Brazil, Turkey, Japan, France and a hiding teacher in the back! lol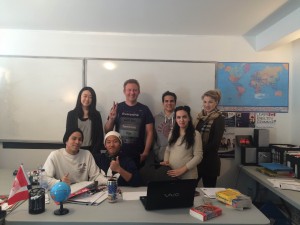 Best of luck man!
On Monday, November 2nd 2015, we will start teaching English Grammar from the beginning of the process. If you would like to learn everything about English Grammar from the very beginning, build a strong base and notice a huge difference in your English speaking skills, please sign up now via email.
School Email: greg.stepbystep@gmail.com
Looking forwards to hearing from you!